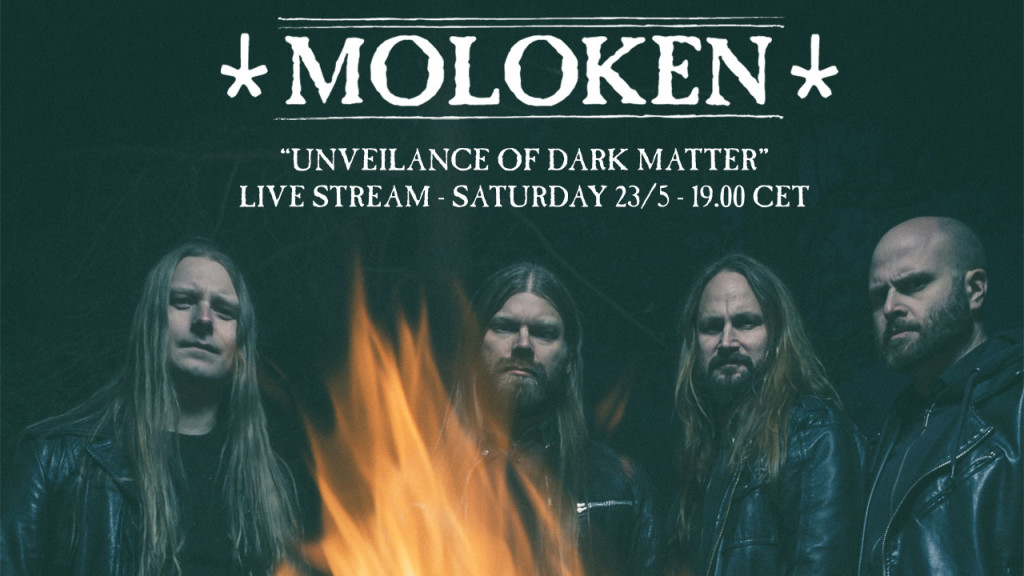 We are proud to invite you to our international full blown live show for our new album Unveilance of Dark Matter.
Youtube link: https://youtu.be/ArUQiVEO2Ao
It will be a big show with props and a special designed lightshow for this event only, so please help us spread the word invite your friends and let's make this a night to remember.
We will stream the show on Saturday 23/5 live from the big stage on Väven here in our hometown Umeå on 19.00 CET. There will be no tickets on sale, see below for ways to support
Ways to support us:
https://moloken.bandcamp.com
https://www.patreon.com/molokenofficial
Paypal.me/moloken (Kristoffer Bäckström/Moloken)
Swish: 070 6695123 (Kristoffer Bäckström)
We will have new merch available, discount offers on our previous albums and more.
We will stream through youtube via our friend Richard Underrated Albums (https://youtu.be/ArUQiVEO2Ao) and on this Facebook event
In April our release show here in Umeå was cancelled because the outbreak of Covid-19. Now we are very pleased to have the opportunity to connect with our fans from around the world for this special evening.paypal.me/moloken