Ten year celebration with special merch
We are celebrating ten years as a band and therefor we have some exciting stuff for you.
We have made some new merch coming up soon in our webshop and we have 2 shows coming up in Umeå and Luleå.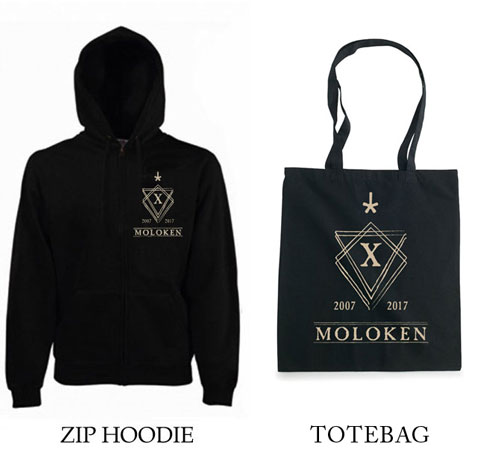 New shows:
Fri 24/11, Hundra Umeå, Sweden
Fri 15/12, Lillan Luleå, Sweden
Old recording from 2006, previously unreleased
So it is finally time to reveal this gem. As part of our ten year celebration we hereby present a recording from 2006 that I (Kristoffer) recorded during the time when Moloken was still my side/solo-project from The Pookie Syndrome. I wrote songs between 2002-2006 but this is the only real recording I made.
This has never been released publically until this day. And as you will discover it is somewhat different from what we have achieved as a band, but still I was beginning to find my way as a songwriter. It is 6 quite short songs, but they are meant to be listen to as a whole.
Thanks to Raymond Ohlson, Marcus Lidman, Dag Falkman and Sven Engdahl Hamilton for your participation in the music and/or production.
Listen to the music here:
https://moloken.bandcamp.com/album/six-songs-of-happiness-2006
/Kristoffer